From the keyboard of JC JAYE
A note from the author: 
Reader support means the world. If you are reading this, you rock!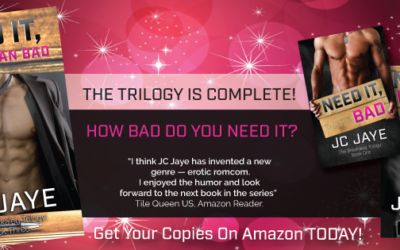 Blog number 19 - Sept 22, 2020                                                                                                                                                NEED IT WORSE THAN BAD Hey, Jaye Hawks… Ready for some exciting news? Check it out: New book announcement and cover reveal coming your way! Oooh yeah, baby. In two short weeks, NEED IT, WORSE THAN BAD, the final installment in JC's romcom Breakaleg Trilogy makes its hot and steamy debut, introducing broody billionaire...
read more