Welcome…
I'm JC, and I'm glad you found me.
I reside in Upstate NY, am a happily married OCD wifey, a devoted dog mom, and a penner of seriously steamy romcoms heavy on moody-n-broody beardie badasses who cuss like hell. If you like your blue-collar brutes on the dirty side, you're in the right place!
The titles in my trilogies are all standalones, but best enjoyed in order as a gluttonous binge. I invite you to join my newsletter group to receive short, twice-a-month teaser blasts, promo and giveaway opps, and upcoming release news… A tasty way to sample my book boyfriends in their own filthy words.
Oh. And I adore positive posted reviews, the very best gift an indie author can get for her words. Many thanks for the support. Romance readers rock!
JC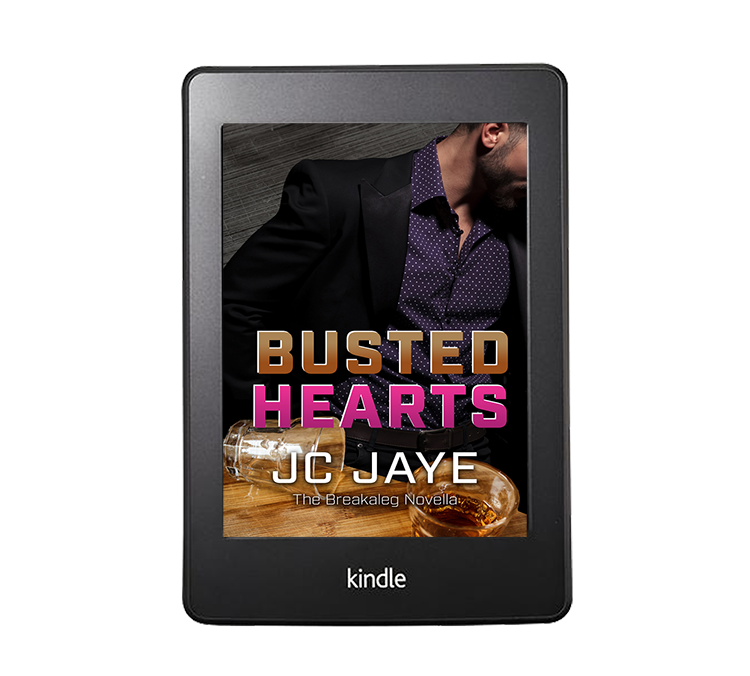 Grab my FREE novella!
Want the dirt? Smokin' hot and diabolically witty, Busted Hearts is written exclusively
from the uncensored male POV.
(Caveat: F-bombs abound, along with a whole lotta sexy man-talk raunch.)
Unfolding in the timeframe between books 2 and 3 in the Breakaleg Trilogy, this bonding of bros chronicles the whiskey-soaked "lost weekend" my trio of kicked-to-the-curb heroes spend drowning their sorrows.
You'll meet the men in droolworthy detail, and will be left yearning for more:
Tommy, in Need It Now, book 1 
Gash, in Feel It Fierce, book 2
Axel, in Want It Wicked, book 3 
A hot-n-nasty trip into the minds of three alphahole buddies, each determined to get their woman back… 
JC Jaye loves hearing from her readers!
Fans share their blush-worthy reviews:
"Where am I able to order me one of these nasty-talking alphas?"
"Wow! This man knows what to do with his hands!"
"This is the first time I have read this author and she blew me away."