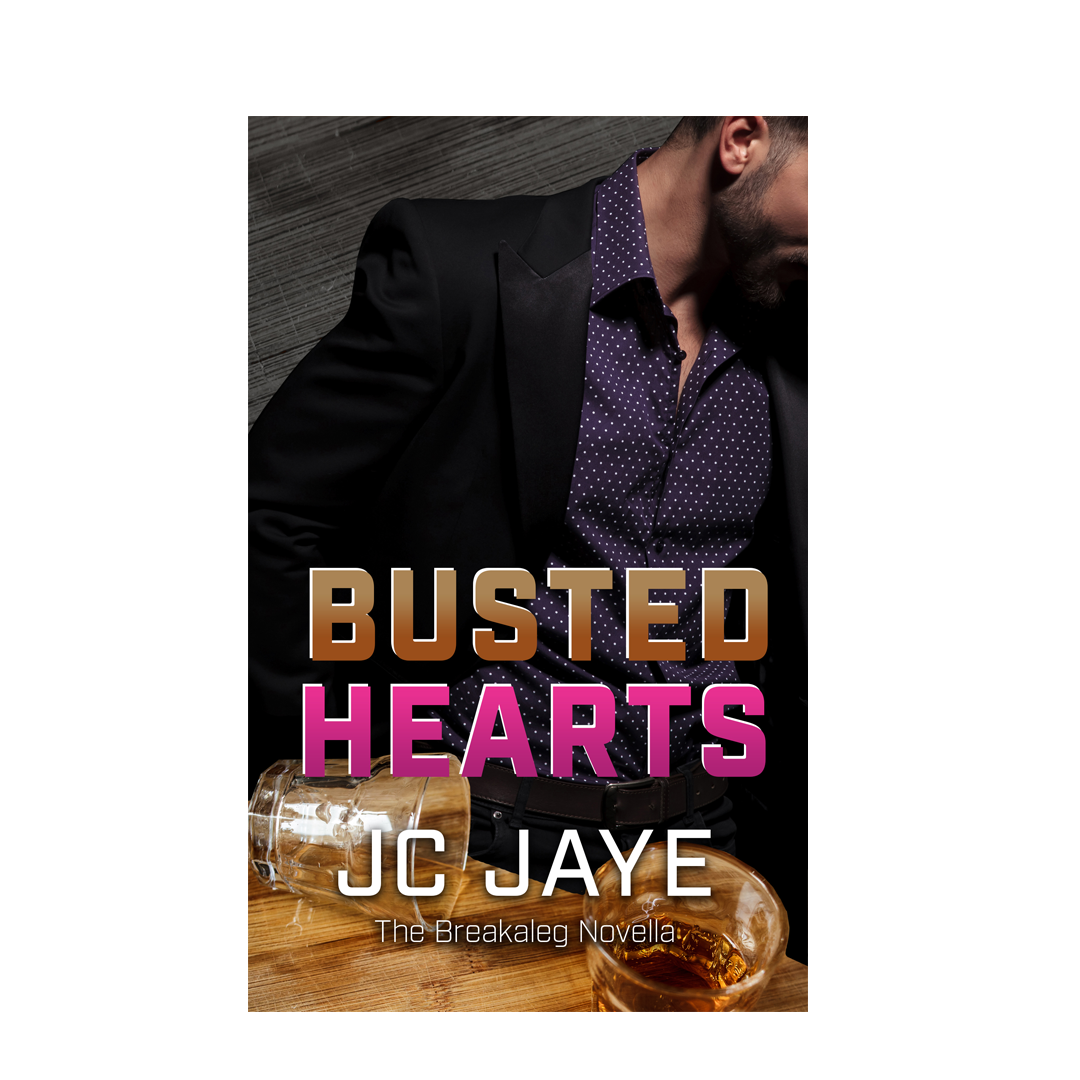 By JC Jaye
BUSTED


HEARTS
STEAMY ROM-COM NOVELLA
Three good buddies
Hunky ex-Marine and taciturn deliveryman Tommy Branson. Gorgeous, filthy-mouthed contractor Gash Gannon. Smoking-hot construction magnate Axel Jameson. A trio of rough-edged men, each pierced for the first time by Cupid's flaming arrow.
+ Three women who slay them
For head-over-heels Tommy, it's sexy blogger Bebe Anderson. No-commitment Gash is knocked sideways by sassy ad-exec Tansy Martin. And it's luscious photographer Iris Donovan who steals Ax's cold, hardened heart.
= Three busted hearts.
A crooked cop with a vicious vendetta. A Dear John note and a kick to the curb. A doctored-up photo of the sleaziest kind. These whiskey-slamming circumstances bring the friends together for a three-day pity party in NYC. In between bottles and hangovers, the desperate dudes hatch plans to get their babies back. After 72 hours of piss-poor decisions, that shit's not working out so well.
Time to kick it in high gear. Or is it too late?
MATURE AUDIENCE