"PF is the moodiest grump I have ever met and I love him!!! The perfect grinch. He really is the embodiment of a grump for this steamy, grumpy/sunshine, Christmas read. While his neighbor Jules is the Christmas loving sunshine in the dual POV read." Mich Mich

"JC nails getting me into the holiday spirit with this sinfully delicious and hilarious holiday romance.

This story is a hilarious, fast paced romance with a grumpy alpha that falls hard for his Christmas loving sunshine. JC had me cackling over Jules and PF's inner monologues and drooling over PF's dirty talk. I really enjoyed how this talented author built these characters, they couldn't be any more drastically different and she made them work perfectly.
It's low angst, high level chemistry, and just the right amount of steam and laughs without making it super sappy and I love it so much. Definitely one I am happy I added to my library and will be revisiting anytime I am in the mood for some holiday cheer." Marcie (@thecliteraturecorner)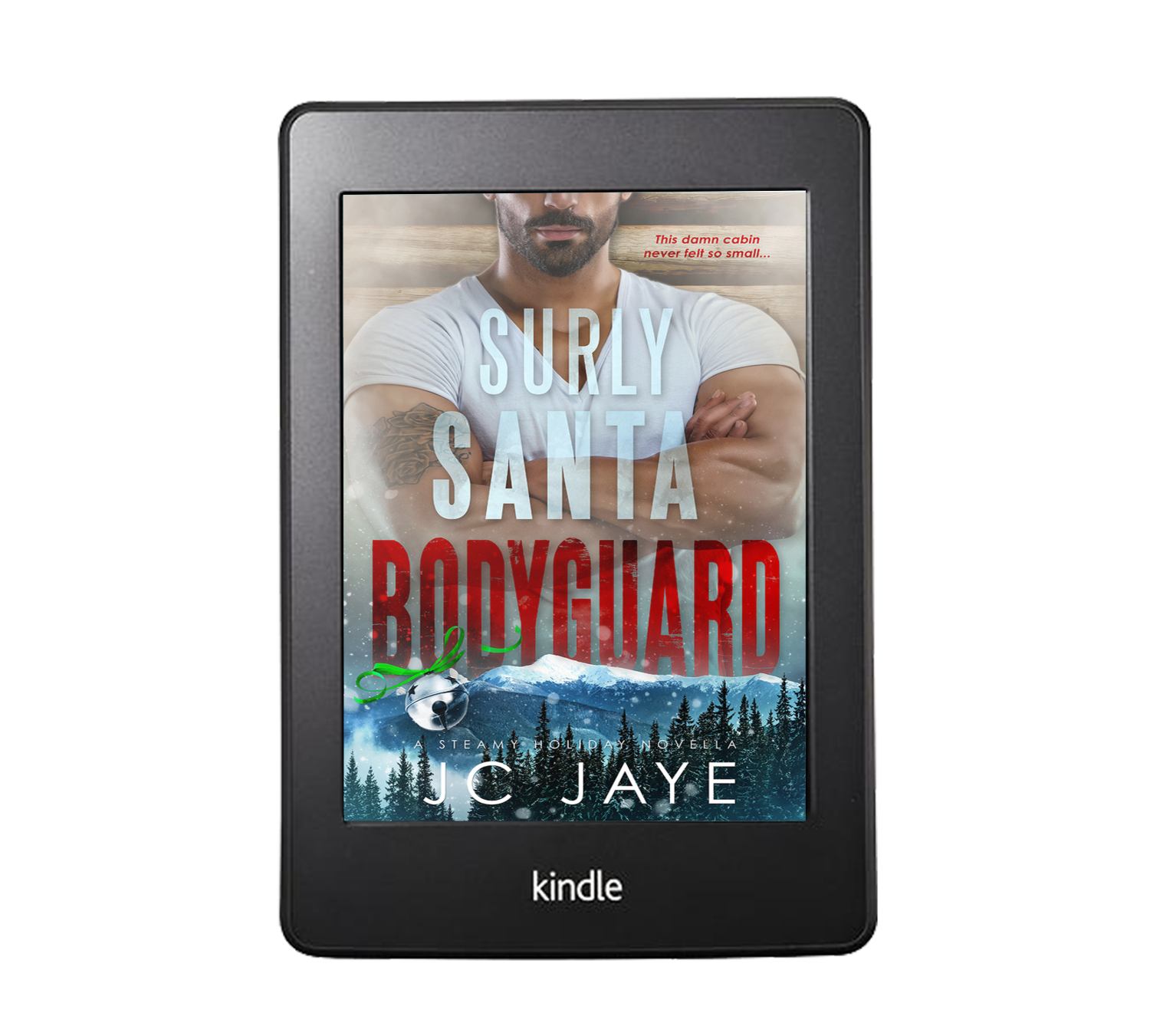 By JC Jaye
Surly Santa Bodyguard
STEAMY HOLIDAY ROMANCE
This big, bad Santa has a job to do, and he ain't happy.
Ex-Army Sargeant Wolf Kincayde has agreed to play bodyguard to a spoiled brat for reasons of his own. Babysitting the daughter of one of Wyoming's sleaziest drug dealers sucks, but cash is king, and he's not exactly a fan of the holidays, anyhow. Too bad this mouthy beauty with her blonde curls and bangin' little body is driving him around the bend. But that bend is heaped with impassible drifts of snow, and he's screwed. Trapped in his mountain lair with the tormentress, it's looking like the forecast is calling for cold showers as icy as the weather outside…
She was snatched out of her bed Christmas week, and she's livid.
Violet Smithson is hitting the books hard. Foregoing fun and games to earn her degree as a lab tech, she's determined to join in the cure to eradicate the disease that took her mom. Living in her criminal father's house is a daily source of angst, but until she's hirable, she's got nowhere to go. As if things weren't tough enough, now she has to figure out how to escape from the broody beast who's holding her captive and sabotaging her studies. Or wait… Maybe this surly alpha Grinch she's been age-gap crushing on for months just needs a few lessons in Yuletide cheer…
Forced proximity, a cozy cabin, just one bed, and torrid passions come gift-wrapped with a bow…
MATURE AUDIENCE