"Lawd have mercy… this book! Such a good, timeless, classic contemporary read. I loved it. This is about an ex-military man who becomes a gravedigger so he doesn't have to deal with people. I don't blame him, either… This is no Cinderella story. How does it all play out? Pick up this blue/white collar amazing, spicy read and find out."

"So much action and chemistry from the beginning! Loved the foulmouthed Clint. At a few points my heart was racing with anticipation needing to know what was going happen…"

"This was my first book by JC Jaye and will definitely not be my last. What an incredible read, I was completely hooked from the first chapter… such an emotional story. Clint and Casey come face to face during an emotional event, and from that point on, you can literally feel the chemistry between them. I was so intrigued by this story, JC did such an amazing Job allowing us to experience through Clint what it is like dealing with PTSD. I really enjoyed seeing the development of their relationship… the perfect blend of off-the-charts chemistry, wonderful characters, plenty of steamy moments as well as very emotional ones. I truly loved every single moment❤️"
"Holy Kamoley! This book was absolutely on fire! I took a chance with this one, and boy
am I glad I did.  Gravedigger has to be the best dirty-mouthed, gorgeous character
ever."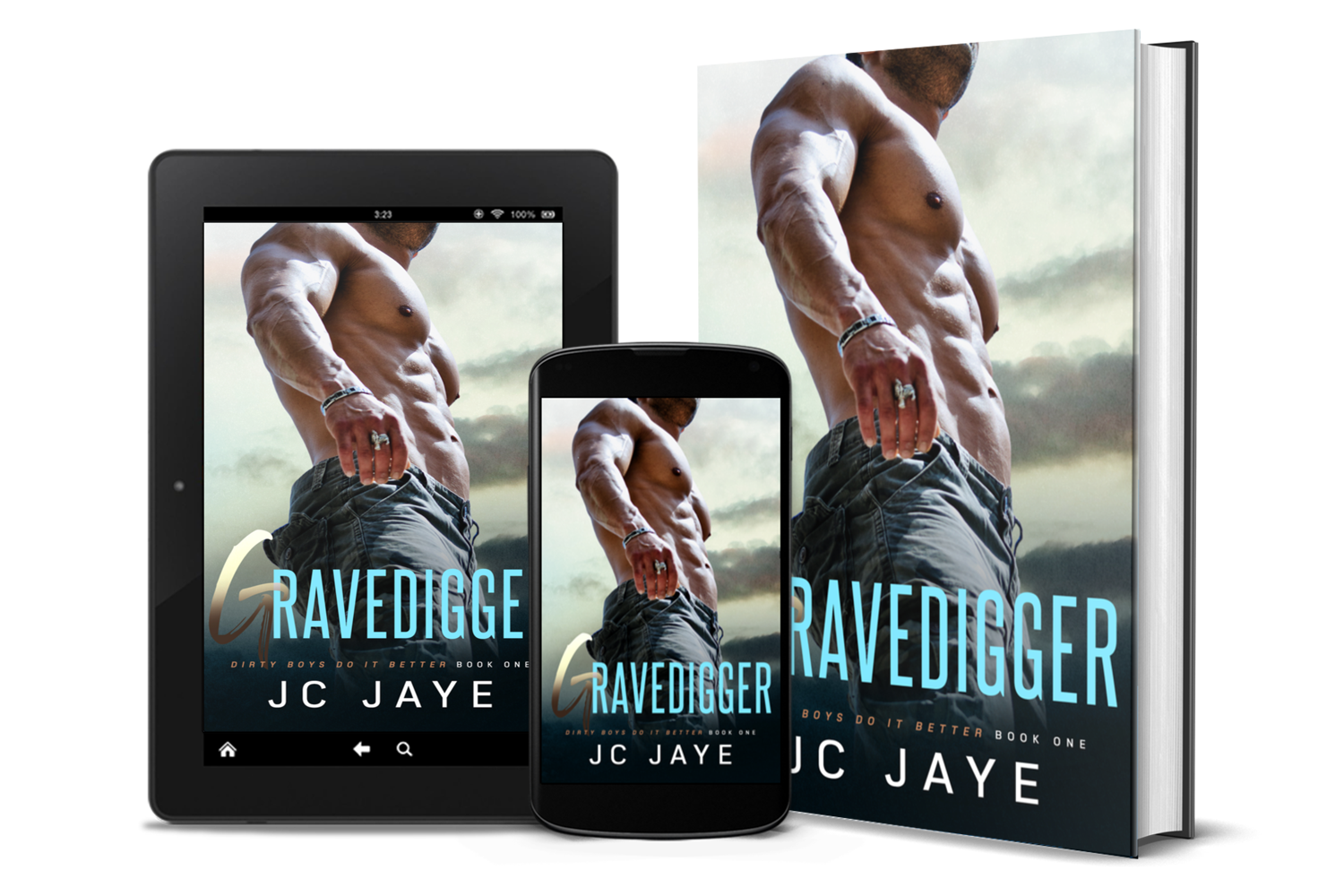 By JC Jaye
GRAVEDIGGER
STEAMY ROM-COM
Filthy doesn't even begin to cut it…
Ex-soldier Clint 'Gravedigger' MacGregor is cool among the tombstones. Tilling the earth by hand, he's King of Oaklawn and likes it that way. No annoying folks in his face, and plenty of solitude to muffle the PTSD noise upstairs. But once he spies a sexy, tousle-haired angel kneeling in the grass every Saturday, it's time to rejoin the land of the living, stat. Here's hoping his Sunshine doesn't mind a little mud…
She's been lost, but now she's found.
The death of her twin has gutted Casey Rae Kent. Turning hermit, weekly plein-air grieving sessions are the sum of her social life. But a thwarted attack and subsequent rescue by a hot Viking lookalike have her shaking off the stupor. Is this spade-wielding hero a gift from the heavens? Can Mr. Badass and Brawny be her sweet salvation? Hmm, best get this dirty boy's take on clueless virgin unicorns…
Two troubled souls, zapped by the lightning bolt to the heart. All's fantastic until fate lobs more mega-grade grenades in their path. Hell, who said love was easy?
MATURE AUDIENCE