"PF is the moodiest grump I have ever met and I love him!!! The perfect grinch. He really is the embodiment of a grump for this steamy, grumpy/sunshine, Christmas read. While his neighbor Jules is the Christmas loving sunshine in the dual POV read." Mich Mich

"JC nails getting me into the holiday spirit with this sinfully delicious and hilarious holiday romance.

This story is a hilarious, fast paced romance with a grumpy alpha that falls hard for his Christmas loving sunshine. JC had me cackling over Jules and PF's inner monologues and drooling over PF's dirty talk. I really enjoyed how this talented author built these characters, they couldn't be any more drastically different and she made them work perfectly.
It's low angst, high level chemistry, and just the right amount of steam and laughs without making it super sappy and I love it so much. Definitely one I am happy I added to my library and will be revisiting anytime I am in the mood for some holiday cheer." Marcie (@thecliteraturecorner)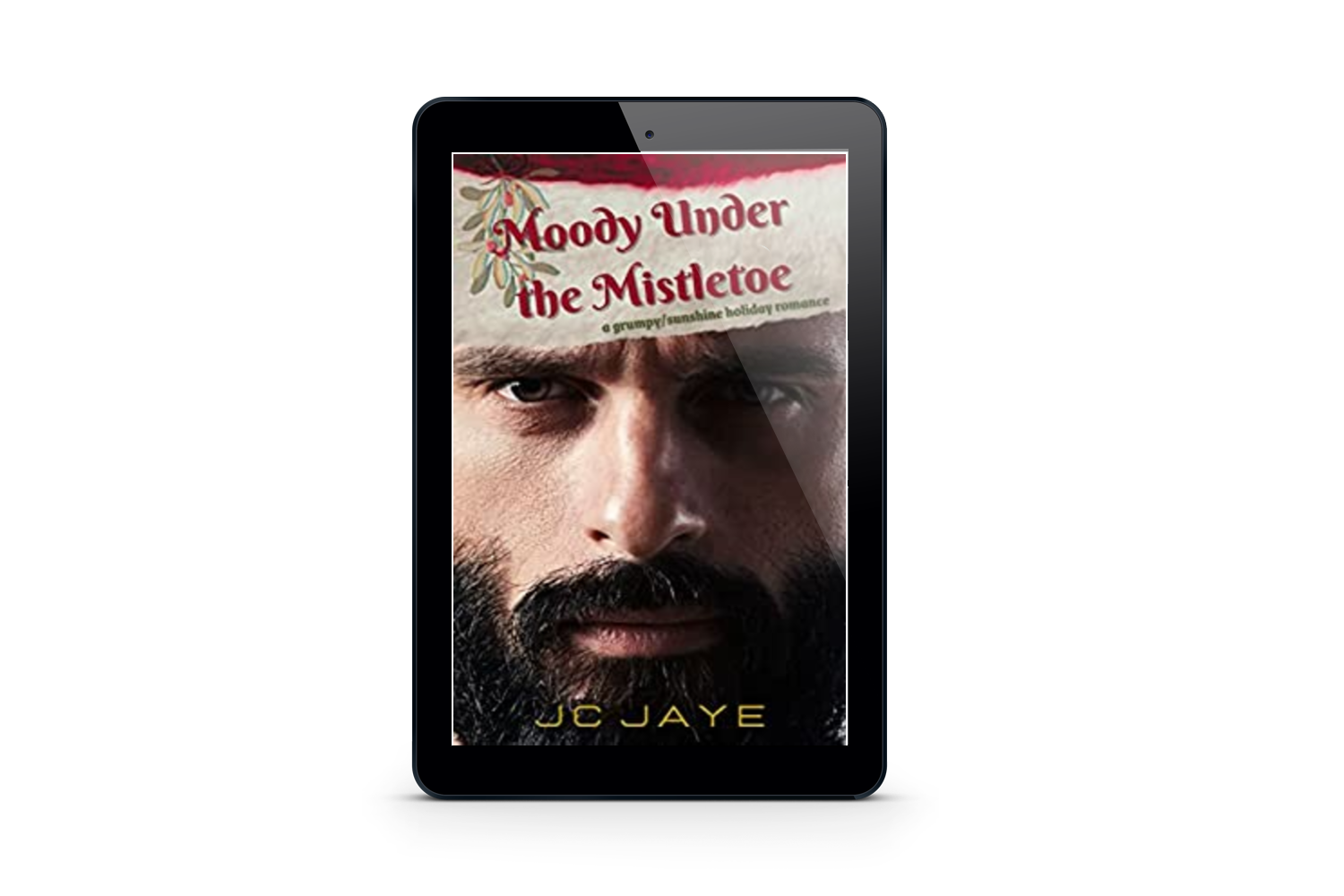 By JC Jaye
MOODY UNDER THE MISTLETOE
STEAMY HOLIDAY ROMANCE
A filthy-mouthed Scrooge.
Instalust ignites when gorgeous elementary teacher Jules Morgan moves in next door to PF Grange during the height of the festive season. But this broody blue-collar boy with his miserable memories despises all things Christmas, while crafty Ms. M can't stop decking her halls. Holy skin-tight leggings, just his friggin' luck.
A yuletide-happy beauty.
Offering to nurse a muscly alpha into the holiday spirit seemed like a swell idea, but maybe there are beasts not even a tinsel-bright optimist can tame. Here's hoping this temporary house guest mellows out with a spiked eggnog or three and takes a peek at her naughty wish list… Penned in delicious detail under the sheets with a single tatted grump in mind.
Incredible chemistry, a tumble on the ice, and a mega misunderstanding… Ho-ho, oh no!
MATURE AUDIENCE